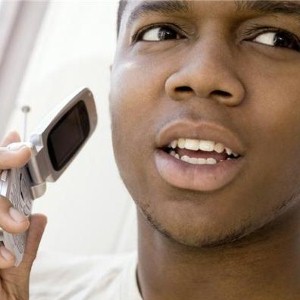 Could a prospective father's fertility be affected by the habit of carrying a cell phone in his pocket?
Men who are hoping to exercise their parenting skills in the near future may want to reassess where they store their phones while they are in talk mode.
Ashok Agarwal and a team at the Center for Reproductive Medicine tested 32 semen samples, some of which were placed 2.5 cm from a cell phone in talk mode for the period of one hour.
They found that the samples placed close to cell phones had a lower level of antioxidants and a high level of free radicals and oxidants – factors which have been linked to reduced sperm count.
Agarwal told CNN that it is too early to draw conclusions about the effects of cell phones on fertility, explaining that the lab study does not take into account the protective role that skin, bone and tissue play in live situations.
Reproductive endocrinologist Dr Sami David told WebMD that there are many environmental factors that could affect a man's chances of having a pregnant wife.
Jacuzzis, hot tubs, toxins and fumes are some of the issues that can all impact fertility, he explained.