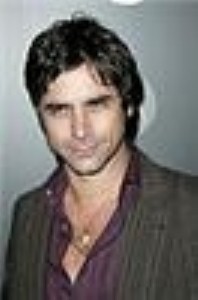 Media reports about female celebrities who dream of having a baby are fairly common, but what about the famous men who yearn for a pregnant wife and the responsibilities of fatherhood?
Now, actor John Stamos has spoken out on just this subject, saying that he is ready to flex his parenting skills and become a father – although he doesn't know exactly how it will happen yet.
The ER star told In Touch magazine that if he does not find the right woman to share his dream or if he runs into fertility problems, he would consider adopting.
"If it doesn't work out the other way, I would go to Project Cuddle, a charity I'm involved with that helps young women who are considering abandoning their babies," he explained.
However, Stamos said he has traditional views on family. He described his vision of the ideal childhood as one involving both "a mother and a father," as well as a shared family meal time.
The former Full House actor, who is dating model Leah Marsh, said that he would love to be even "half the dad" his late father was.
Stamos' ex-wife, Rebecca Romijn, is currently expecting a child with her current husband, Jerry O'Connell.