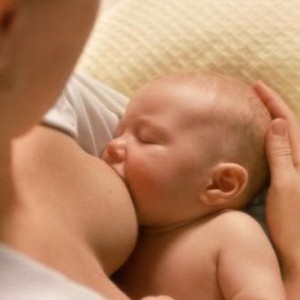 If you have a pregnant wife who still hasn't decided if she will choose to breastfeed, you may be interested in the results of a new study which suggests breastfed babies have fewer behavioral problems.
Research presented at the American Public Health Association's annual meeting found that mothers and fathers of breastfed children were less likely to report behavioral problems or mental illnesses up until their child turned five, HealthDay News reports.
These respondents were 15 percent less likely than parents of formula-fed kids to have reported concerns about their child's behavior.
In addition, the breastfed youngsters had a 37 percent reduced likelihood of having received a medical diagnosis of a behavioral disorder.
"This is an early finding, but it suggests that breast-feeding during infancy could have an effect on behavior during childhood," lead author Dr Katherine Hobbs Knutson explained.
The physical and mental health benefits of breastfeeding are numerous, according to La Leche League International, which offers parenting advice about how fathers can play a role in this important experience.
According to the group, a baby that is full from breastfeeding can be laid across their dad's chest for valuable bonding time.